What's New
If you're curious about What's New at the Provincial Archives of Alberta, you've landed in the right spot! This page showcases select archival records that we have recently received as well as current & past exhibits and upcoming events. This page will be regularly updated, so come back often to ensure you don't miss anything!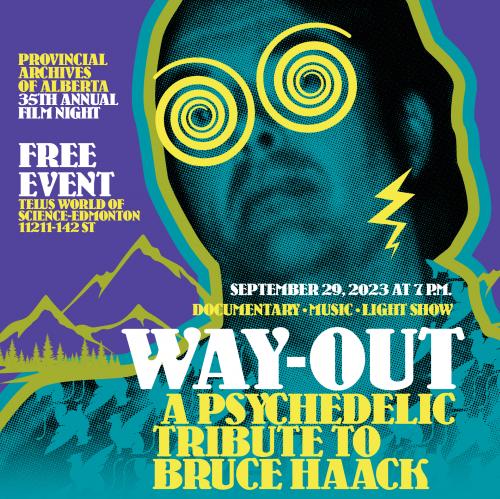 Provincial Archives of Alberta 35th Annual Film Night
Archives + A Light Show??!?!
Yes! We're doing it!
Join us for Film Night on Friday, September 29, 2023.
The Provincial Archives of Alberta (PAA) invites you to our 35th annual film night event Way-Out: A Psychedelic Tribute to Bruce Haack, an evening devoted to electronic music pioneer Bruce Haack whose collections can be found at the PAA.  Haack garnered an international following that continues to grow as more people discover his other-worldly music played on electronic equipment that he designed himself.
Bruce Haack, from the Rocky Mountain House area, was born in 1931 and displayed music talent from an early age. He attended the University of Alberta before being accepted into the Julliard School in New York City to study music. He found formal study restrictive and dropped out after a year to explore his own, unique ideas in music. He had an early interest in electronic music and began to design and build his own electronic instruments and voice modulators. Together with Ted Pandel, a pianist whom he met at Julliard, Haack supported himself with song writing gigs for record labels and advertising firms. He eventually met Esther Nelson, a children's dance instructor, and collaborated with her on a series of children's records using Haack's electronic instruments and his increasingly experimental arrangements. Haack gained further attention through appearances on "The Tonight Show with Johnny Carson" and "Mr. Roger's Neighborhood" where he would demonstrate his inventions such as a synthesizer that would emit sound through touch.
Haack's interest in experimental sounds and psychedelic rock led to the recording of his magnum opus, "Electric Lucifer," in 1969. He would continue to record and experiment through the 1970s and 1980s, even collaborating with hip hop pioneer Russell Simmons on 1982's "Party Machine." However, mainstream success eluded Haack and he died in 1986 before his music was re-discovered in the 1990s, leading to several re-issues of his work and reassessments of his influence on the history of electronic music that continue to this day.
The PAA was able to acquire Haack's records (including his master tapes, sheet music, journals, photographs, and more) when Ted Pandel, Haack's former writing partner and the executor of Haack's estate, reached out to find a home for the records in Haack's home province. In a very rare effort for the PAA, Private Records Archivist (and, coincidentally, Bruce Haack fan) Braden Cannon traveled to West Chester, Pennsylvania to pack the records in Pandel's home and arrange to have them shipped to Edmonton. The records of Bruce Haack are available at the Provincial Archives of Alberta.
Join us at the TELUS World of Science – Edmonton, Zeidler Dome for a screening of the 2004 documentary Haack: The King of Techno followed by a light show set to Haack's 1970 psychedelic album The Electric Lucifer.
Admission is free. Seating is limited and is first come first served.
Doors open at 6:30 p.m., show time at 7 p.m.
11211-142 Street, Edmonton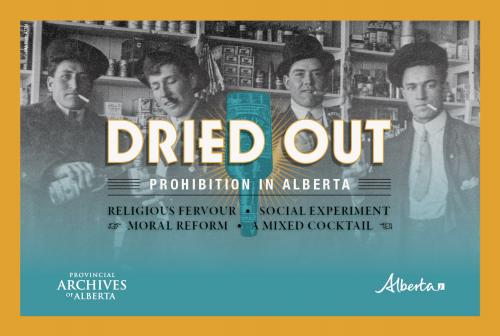 See our newest gallery exhibit Dried Out: Prohibition in Alberta.                    
Read More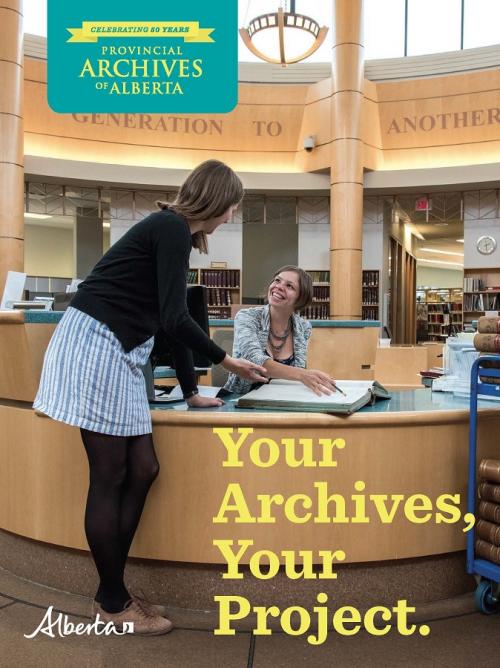 Stories about archival records, ministry activities and their relevance to you!
Read More